NEWS
As it is every year, the Consumer Awards have been awarded to the İTAMEKS brands.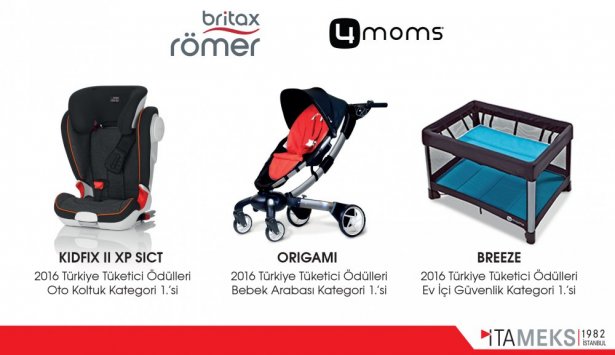 In 2016 Turkey Consumer Award, organized by Kind + Jugend and Baby & Kid Store magazine business association, which is the international specialty of the baby and children's equipment sector, İtameks, which holds the pulse of the mother-infant industry has many different categories of awards.
Britax Römer's KIDFIX II XP SICT model from the brands in the Itameks distributorship, which won a prize in three different categories at Consumer Awards, supported by approximately 10 thousand parents for a month, was selected as "the most popular car seat" in 2016. The ORIGAMI stroller in the baby carriage category and the BREEZE park bed in the domestic safety category were among the first selected products in the 4moms brand, which was nominated in these two different categories.

We would like to thank our parents for supporting us with the vote and always choosing "İtameks Safety".
21.09.2016