NEWS
Supplier Performance Reward to İtameks from TOFAŞ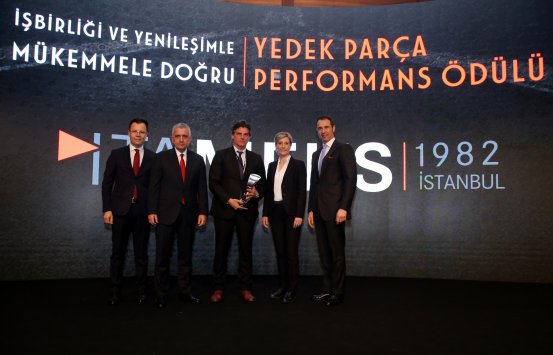 Turkey's largest automotive manufacturer and distributor, Tofaş, which is working with global brands such as, Lancia, Alfa Romeo, Fiat, Jeep, Maserati and Ferrari, organizes each year "Supplier Meeting and Awards Ceremony" was held in Bursa. Koç Holding Automotive Group Chairman Cenk Çimen, Fiat Chrysler Automobiles (FCA) EMEA Region Purchasing President Monica Genovese, Tofaş CEO Cengiz Eroldu, Tofaş Purchasing Director Yüksel Öztürk, Tofaş executives and suppliers with a large number of participants took part at the "Supplier Meeting and Award Ceremony" held in Bursa.
Meaning of the ceremony and the award was much more meaningful regarding to Tofaş's foundation, 50th years of success was celebrating this year's event.
Suppliers and Tofaş could find a chance to meet every year on such as these events and have been awarded in different categories with their successful works of previous year.
As Itameks, we are very proud of being honored in the "Spare Parts Performance" category among many candidates.
İtameks Chief Executive Officer, Mr. İsmail Delemen was accepted the reward from Koç Holding Otomotiv Group Chairman Mr. Cenk Çimen with thanking his team and he mentioned; "In the process of becoming a global player as Itameks, we are delighted to receive this award with our dynamic and expert team who meets the expectations of the automotive industry and makes the necessary changes and breakthroughs. These rewards make us even more motivated!"
25.04.2018