NEWS
Meeting with Bloggers for Child Safety in Traffic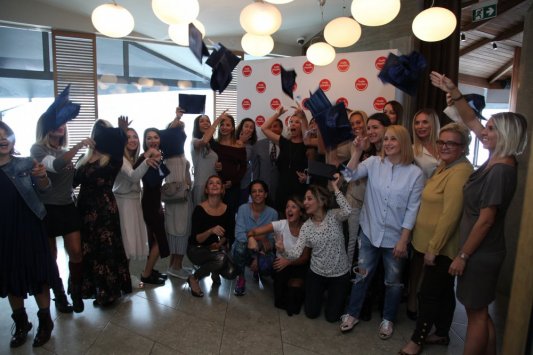 İtameks / Britax Römer and Doğuş Otomotiv / Traffic is Life Platform have launched a new project to raise awareness about child safety in traffic and inform parents about in-car child safety. They have started an initiative called 'Child Safety in Traffic' due to the fact that 5-14 age group is the 2nd most affected by traffic accidents and number of children affected by the accidents are increasing in our country.

In this context, Turkey's leading Mother-Child Bloggers met with the Traffic is Life Advisor Professor. Dr. Üstün Dökmen adviced for mothers to sit on the child's seat in the vehicle. İtameks Company Sales Responsible Emre Günel shared important information about the selection and use of car safety seats and replied to the questions of Mom Bloggers.

4 out of every 5 families do not use a child seat.
 Within the context of the "Child Safety in Traffic" project, Turkey's "In-car Child Safety" survey was conducted in Ankara, Izmir and Istanbul in late 2015 in order to prepare a road map and determine the actions to be taken. In a survey conducted with 3,000 people, with the support of the child seat manufacturer Britax Römer's Turkish distributor Itameks, was once again revealed that the topic of child safety in traffic is vital for our country. According to the survey in the three major provinces of our country, only 23% of the families of children are using child car seats. After the children have passed the age of 3, 93% of the families do not regain their child's seat and then stop using it. The survey also asked parents whether they had not put their children in the front seat and put on their safety belts.

In the context of the project carried out under the İtameks and Traffic is Life roof, while giving children in kindergartens and their parents trainings supported by the General Directorate of Security, municipalities and governorships; in the social media, with informative texts and videos prepared with the consultancy of specialist academicians is supported.
07.10.2016