FROM CEO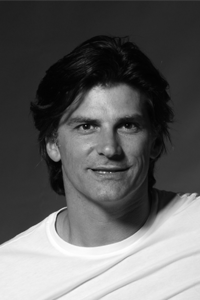 İtameks who absorbed entreprenuership, is continuing its existence by increasing its strong in a so dynamic industry such as automotive,  grabed a slice of histories by moving with passion and enthusiasm.
İtameks's whose journey startted on 1982 with its first brand, Pufi by producing seat cover and retail sales, today become a strong player in national and regional market in retail automotive industry.
İtameks renewed OEM/OES strategy and took its place in the global market in 2007. Since 2007 until today, İtameks become a global player by making the product development, production and sales of automobile mat from different materials and processes. Today, İtameks who is the 2. biggest automotive mat producer in Europe and who has ISO TS 16949 certification, is the Tier 1 supplier of many global and regional automotive brands and is recognised as a reliable global solution partner of Toyota, Lexus, Hyundai, Kia, Infinity, Honda, Opel, Renault, Dacia PSA ve Jaguar Land-Rover. The new plant which will be in operation in Dilovası will be the biggest mat production center in Europe.
Child products operations which startted in 1996 wirh Römer brand, continued with the decision of investment on child products industry with Koala brand. Today, Koala brand become a market leader in national and regional market. İtameks startted to be more dominant in the market and become a company who shapes the market by getting the distributorship of 4moms brand in 2013.
İtameks who aims to be extended with its product groups in Europe and USA,
By opening residences in these location,

By making investment to the new processes like TPE injection meeting all the possible automotive specifications,

By making investment to the advance engineering and operations,

By creating a competitive advantage with a low cost structure,
İtameks will be leader company not only in Europe but also in all around the World in automotive spare parts industry by the excellence of production and supply chain and advance engineering beyond the customer expectations. İtameks in the scope of its vision, aims to bring Turkey's production power into the future in the global area and to have a full committment in order to sustain this contribution.
İsmail Yalçın DELEMEN
İtameks, Chief Executive Officer